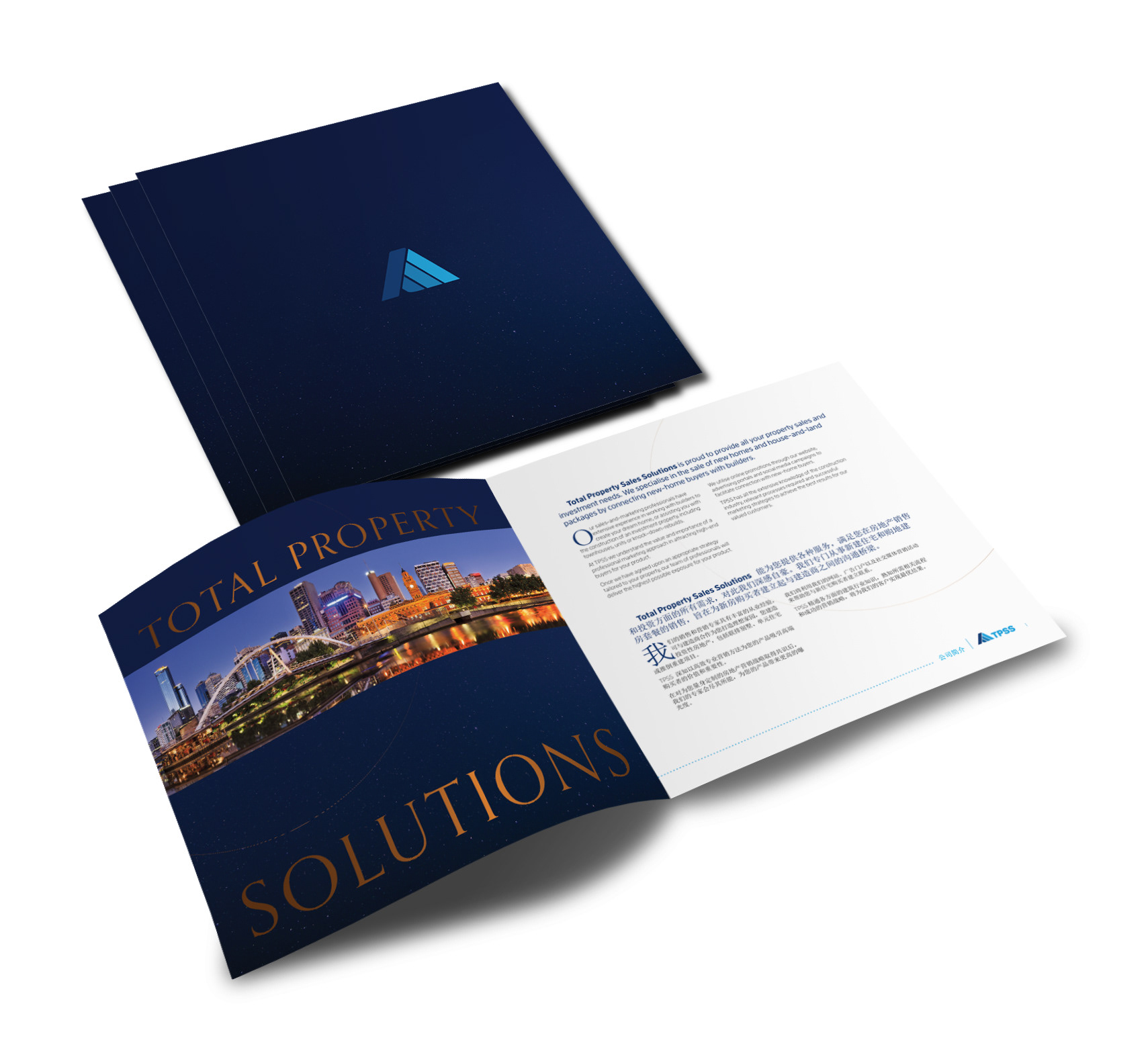 Photographs taken at the Temple of Heaven complex, Beijing. 
© Simone Ericsson 
2016.
Having just returned from a trip to Taipei and Beijing, with my mind full of the patterns, textures, materials and symbology of Chinese influenced art and architecture, I was fortuitously contacted by TPSS in Moonee Ponds, Victoria, to help them produce a bilingual brochure appealing to property investors in China.
Red and gold are colours of luck and wealth, so are often used in marketing materials for the Chinese market, however in this case didn't work well with TPSS' logo and corporate shades of blue. Instead I turned to my recent visit to the Temple of Heaven complex in the southeastern part of central Beijing for inspiration.
Within the complex the 38m, circular Hall of Prayer for Good Harvests bears a stunning 3-tiered roof of deep-blue glazed terracotta tiles, signifying heaven. The lustrous blue tiles are flecked with gold – like a galaxy of stars – lending a regal tone to the building and reminding the viewer of the sky at night, stretching beyond space and time.
For the front and inside covers I took the symbology further, choosing a stock image of the night sky with actual Milky Way (rather than just random flecks). And in addition to using dark, heavenly blue I also employed the other symbol for heaven from the Temple of Heaven complex – the circle – throughout my design, for its associations with renewal and longevity.
​​​​​​​